We attended the diversity and inclusion conference this week and learnt loads on the topic that we couldn't wait to share!
Not your average conference, this one included staring competitions, some home truths from a panel discussion and incredible insights on topics like trans visibility, intersectionality and, as ever, getting leaders to buy into your diversity and inclusion programmes. We'll be publishing the full conference notes soon (watch this space!) but for now, read on for our key takeaways…
There's a new acronym in town: introducing 'EDI' 
So we've all heard of D&I right? If you haven't yet, it's short for 'diversity and inclusion' and it's all about having diverse workforces and creating inclusive environments for everyone at work. 
Yesterday, we heard a lot of people mentioning 'EDI', which seems to be the new hot buzzword of the moment. And it makes perfect sense when you learn that the 'E' stands for equality! After all, if you're going to consider the diversity of your employees and ensure that your organisation promotes an inclusive culture, why wouldn't you also afford everyone the same opportunities?!
All equality means is treating people the same way, regardless of gender, background, ethnicity or sexual orientation, so it makes sense for equality, diversity and inclusion to go hand in hand. 
Don't ever assume you know something about someone from the way they look
A panel discussion on getting leadership buy-in for EDI programmes was challenged by someone in the audience, who didn't see the panel as ethnically diverse enough.
The audience member was quite quickly corrected by someone on the panel who cautioned against assuming someone's ethnic background from their looks. She went on to say that while she may look white at first glance, she is actually mixed race and that finding an identity in an organisation can be hard enough, without people making assumptions based on looks.
Cue a huge applause from the audience and, I imagine, a slightly embarrassed face from the person asking the question.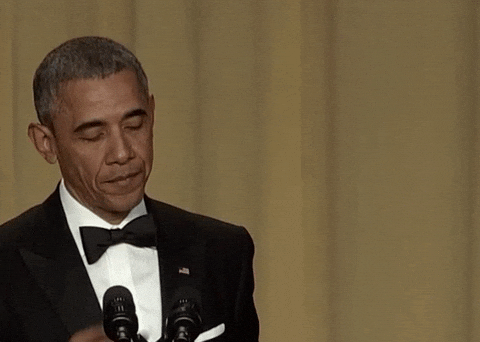 Making job ads accessible can help people with disabilities to secure roles
We heard from Becky Coleman from Ferrero all about enabling inclusive recruitment and removing barriers to entry for disabled candidates. 7.6 million people of working age in the UK have disabilities but only 3.9 million of them are employment. Becky wants this to change, citing that when she conducted her research a few years back, none of the Times Top 100 Employers had an accessible website!
By ensuring images have alt text, making your website keyboard-friendly for people who can't use a mouse and using headers to structure content well, the process of applying for a job opens up to someone with visual or physical impairments. 
'Don't underestimate the power of a converted cynic' 
Mitra Janes from RSA suggested that not everyone is going to understand the importance of EDI straight away, and that's ok. Creating safe spaces for people to speak openly and learn more about the subject, without feeling ashamed or belittled, can have a huge impact and often lead to a change in mindset. These people can then become the champions who will influence others in this area. 
When it comes to trans colleagues, it's ok to get things wrong if your intentions are good
Companies are increasingly finding that they need to support colleagues who identify as transgender. It's an area that not everyone knows everything about, and that's ok, as long as people are open to learning and supporting each other.
James Haq-Myles from Travelex recommended knowing the right terminology, asking people which pronouns they want you to use and putting in place policies and plans to help people who are transitioning at work. This support will make the process smoother for them, both in and out of work. 
EDI isn't optional 
It's not something people should be won over by, or something that should be left to people who feel passionately about it. It's something that should be built into the fabric of a company's values, should be expected of everyone and shouldn't be a choice. 
So there we have it, some brilliant insights from a great day; we learnt so much on a subject that is constantly evolving. We're helping our clients to foster diverse and inclusive cultures in their organisations. If you're looking for some help with your D&I (or EDI) programmes, get in touch, we'd love to hear from you. And keep an eye out for those conference notes too, coming soon…